Mulch Blowing Service Sydney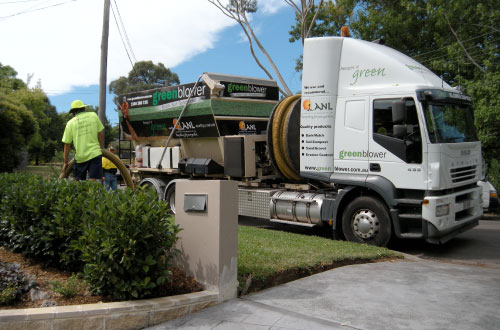 Greenblower® Bark and Mulch Supplies
Australian Native Landscapes new Greenblower® division operates two blower trucks for mulch and soil, which provides an important expansion of our landscape materials delivery network. ANL now offers a complete delivery and blower solution to the landscaping and horticulture industries in Sydney.
The Greenblower® service is an efficient and effective solution for many of our commercial customers and an important addition to our existing Bulk, Bulka bag, Heli-lift bags and packaged products supply alternatives.
The Greenblower® service is well regarded by the landscape industry, and the Greenblower® Team will ensure to continue quality service.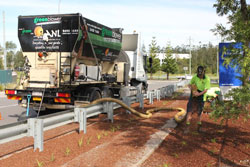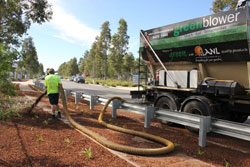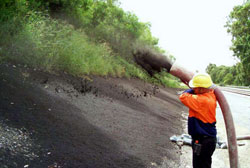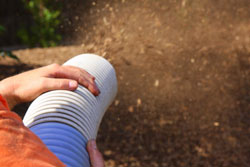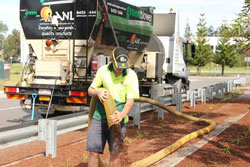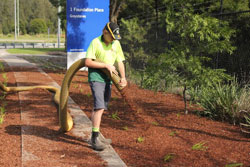 Quick and Easy Mulching Service
The Difficult Made Easy
Greenblower® can install Mulches, Light Weight Garden Mixes & Light Weight Turf Underlay.
Note: Minimum quantity / charged is for 15m³. Mulch Installed pricing starts from $125.00 p/m³ & Light Weight Garden mixes are $165.00 p/m³ installed.
Greenblower® service is available throughout Metropolitan Sydney and is an important addition to the ANL supply platform.
For any enquiries, please contact Stuart Robson on 0419 982 451 or
stuart@anlscape.com.au